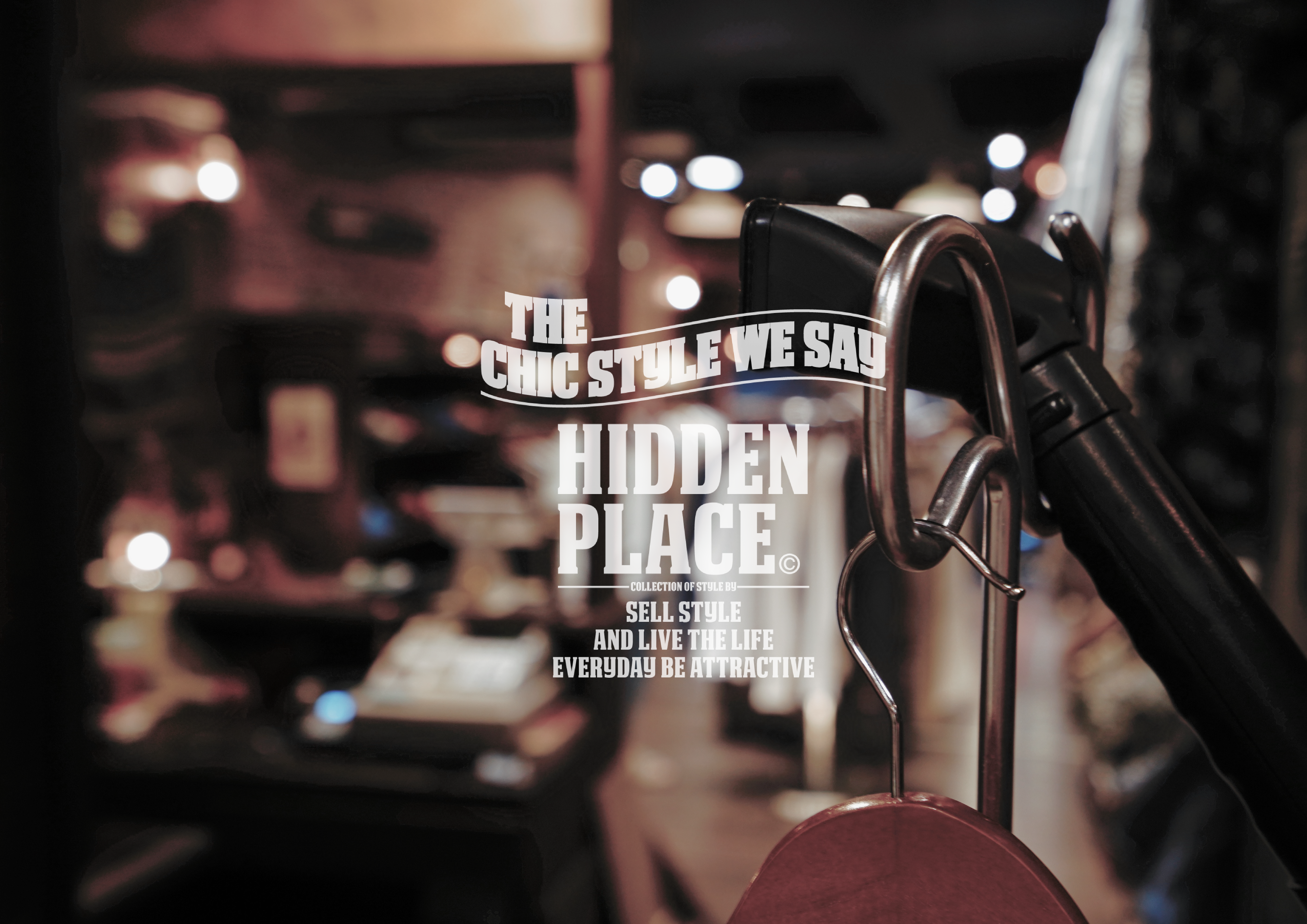 ABOUT HIDDEN PLACE SHOP
Welcome to Hidden Place.
We established the select shop where was located in the center of Taipei City in 2014.
Here we always choose the best seasonal outfits from Korea and variety of selected Taiwan brands for you, and we hope you could enjoy everything to help you find your own fit.
We not only sell clothes but lifestyles and also, we care about the services that we hope you could have a perfect shopping experience.
We are grateful that every time you could discover the fine textures of our selection and moreover, feel our warm greetings and sincerity.
Thank you for shopping here, and hop you could find your identity and faith in Hidden Place
------------------------------------------------------------------
歡迎來到HIDDEN PLACE

成立於2014年,位於台北大安區
店內單品主要為韓國當地商品以及結合台灣本土品牌合作販售,在過去的這4年的時間裡始終不變
我們期許能夠當個令顧客欣賞之店
對於店內的商品,也期許著能客人能夠感受到我們對商品上的用心,因此,總是強調著
「我們販售的不只是商品,更包括風格」
售後服務也是一個不可忽視的環節。
在服務上更要能讓顧客能有記憶點

「希望在每次將商品交與各位時,不只是精緻的商品,更有我們的感謝和心意。」
能讓顧客有著對於HIDDEN PLACE的認同感在HIDDEN PLACE 販售著的不單單只是單品
更包括 _ 風格!
No 15, Ln 31 , Sec 1 , Da'an Rd , Da'an Dist.
Taipei City 106 , Taiwan (R.O.C)
OPENING HOURS
Everyday 15:00 PM - 23:00 PM
CONTACT
Tel : +886 2 2721-2887
facebook : @hiddenplace2014
lnstagram : @hidden_place2014